Total Synthetic Oil on SALE: 5L Jugs 5w 30 $35.50 - 5w 40 $34.50 - 10w 50 $39.50
TOTAL Lubricants = ELF USA

Total Synthetic Motor Oil is one of the finest lubricants available for your vehicle and meets ALL current European Mfg specifications. Exalt uses Total in all of our vehicles, from daily drivers to race cars. Total is also a sponsor and provider of lubricants to the Red Bull F1 Racing.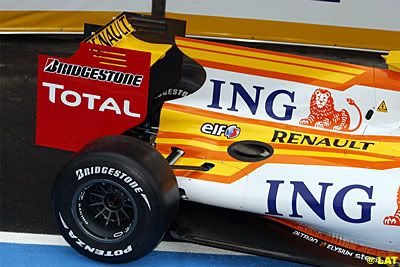 TeamTotal, who sponsor Renault and the Citroen World Rally Team will provide oils, lubricants and fuel to the team who are searching for their first race win in 2009.

Synthetic technology lubricant is designed to be suitable for longer drain intervals and to provide exceptional resistance to oxidation, for both Gasoline and Diesel engines. Engine performance is optimized even when subjected to extreme usage conditions.
Benefits include:
Exceptional protection of engine parts
Engine longevity and increased output
Longer drain intervals
Severe usage conditions
Tagged with
total, elf, synthetic oil, motor oil, sale